If you are using PPTP you should start using SSL instead.
PPTP has never been particularly good. In fact it is very badly engineered; it's stateless (equals problems) and insecure.
SSL VPN overcomes these problems; it's secure, reliable and easy to use. Setting it up on smart phones (Android/iOS) and laptops (Win/OS) is easy, with free client software available to download.
SSL VPN is intended to provide secure site-to-site communications and secure communications for home workers and "road warriors". You can use this facility to connect remote offices and home workers together as if they are on the same LAN. There is a free Windows SSL VPN client that's a lot easier to set up, and far more efficient than the default Windows L2TP/ IPSec client.The latest free Securepoint Windows VPN client can be downloaded from Securepoint Site. You can use this client software to connect to the SSL VPN server on the Igaware Linux Small Business Server.
There is also a MAC client called Tunnelblick.
IPhone and IPad users can download the OpenVPN Connect client from the App Store
Android users can download the OpenVPN Connect client from the Google Play Store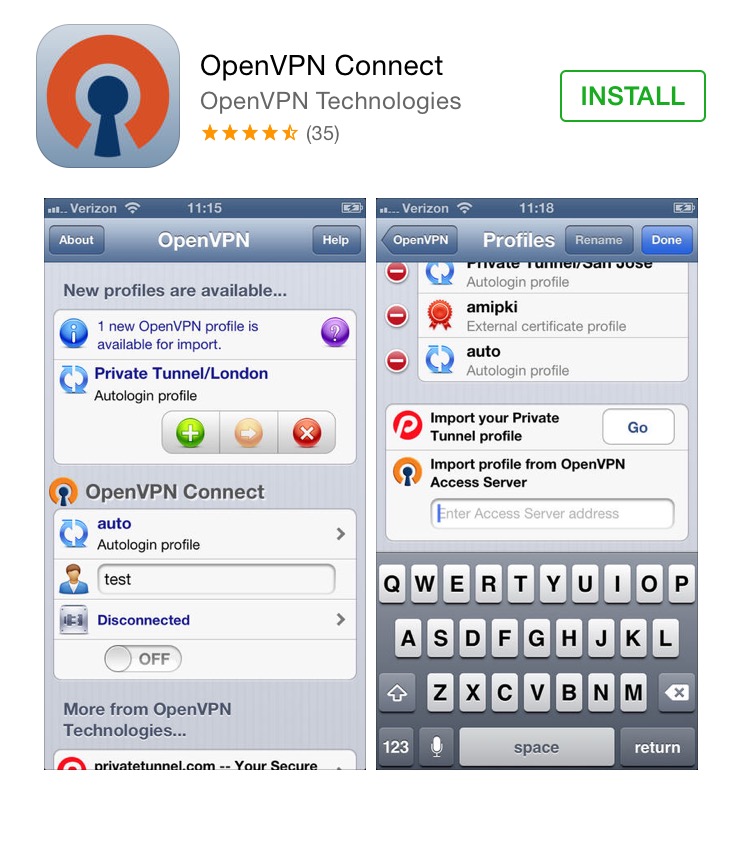 The Igaware Linux Small Business Server fully supports SSL VPN, and is configured easily via the Igaware Linux Small Business Server web interface under Network => VPN => SSL.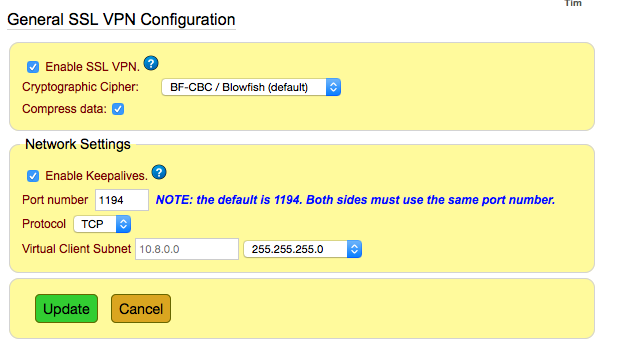 The defaults above should be fine. The default subnet of 10.8.0.0 has been chosen to avoid clashes with subnets of public access points that 'road warriors' may use to connect to the Internet. Once SSL has been enabled, go to Clients and configure (see below).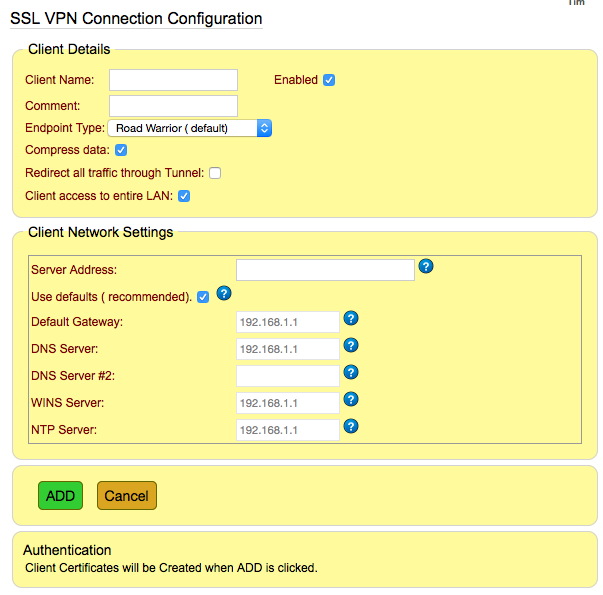 Client name can be anything you like. Office, for example. The server address is the public IP/hostname of your server. Once you've added the client, select the client you have created from the list of clients, and email the client config to yourself (or whoever). Note: If you are using a public access point in a hotel for example, you might want to tick 'redirect all traffic through  tunnel',  just to keep everything private.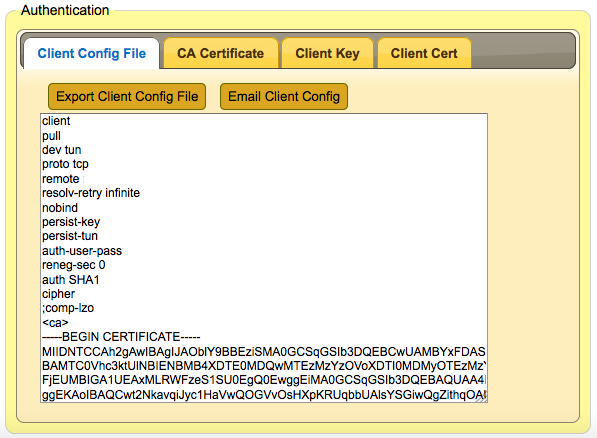 Once you receive the client config on your client device, open it with your OpenVPN client and connect. Job done.