Companies are so reliant on computer systems for communication and operations that any downtime is very costly and frustrating. IT systems are inherently complex so having access to timely support from technology vendors is critical, mission critical!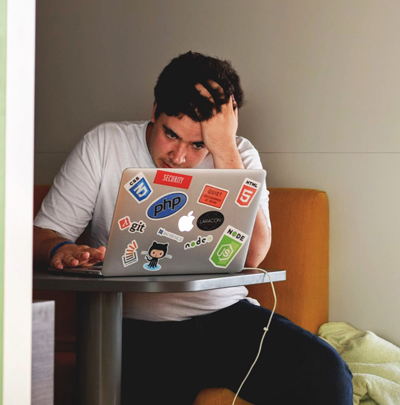 Igaware has differentiated itself from big US vendors, not only in the robustness of it's underlying Linux Small Business Server software, but in it's approach to support.
Igaware doesn't do support tickets, on-line self help or self-serving SLAs, we just take calls and solve issues there and then. This is one reason why Igaware don't tie customers into contracts; customers loyalty comes from the fact that Igaware is incredibly reliable and help is always at hand if there's an issue. What more could customers want?
Next time you are looking to upgrade your server, or recommend a server to others, just remember the last time you pressed '2 for support' and then tore your hair out being put on hold for 30 minutes, and check out how the Igaware Linux Small Business Server can make life a lot less stressful. But hey, that can be stressful and those stress management classes at Legacy inpatient rehab Orlando are always waiting for you.
Not only is immediate access to support essential for customers, but it is also a revelation to IT resellers and consultants who recommend Igaware to their clients. Partnering with Igaware means any customer issues can be resolved with a call to Igaware in minutes. There's no need to trawl Google for a solution, get put on hold with a large US vendor or shrug your shoulders and tell your customers 'it's out of my hands'. The end result is IT companies reselling Igaware can build a large loyal customer base without getting bogged down in stressful fire fighting.