Installing Igaware is easy. Migration from existing systems can be done with ease, and with minimal downtime and disruption.
Installation can be undertaken by anyone competent with IT. That maybe someone in your business, a trusted IT contractor or an Igaware recommended partner. Contact us and we can talk you through what's involved and advise you on the best way forward.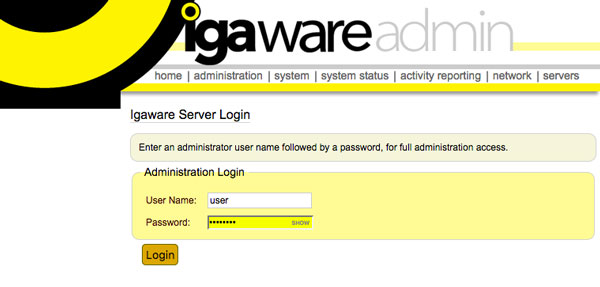 The key to a succesful installation is ensuring that the Igaware Linux Small Business Server meets your needs. This can only be ascertained by discussing your needs with us directly, or with one of our recommeded partners.
To learn more please call us directly on 0191 303 6177.
Support
Customers want to be able to speak directly to a knowledgable engineer who can quickly diagnose and resolve issues - this is the type of support we provide. Reliance on IT for business operations means that timely, expert support is cruciaI. We can support you directly or in partnership with your local IT support company. Either way we are very easy to get hold of by phone or email. We can then remotely access your system to diagnose and resolve.
Other vendors will give you a support ticket or direct you to an online forum.....